It may happen that a typical process of downloading an application from App Store will be interrupted by an unexpected event, like a broken internet connection at least. If this is the case, the application that download was not completed, will be marked with an error on the list, with no possibility to update itself. This article shows how to fix this issue.
Problem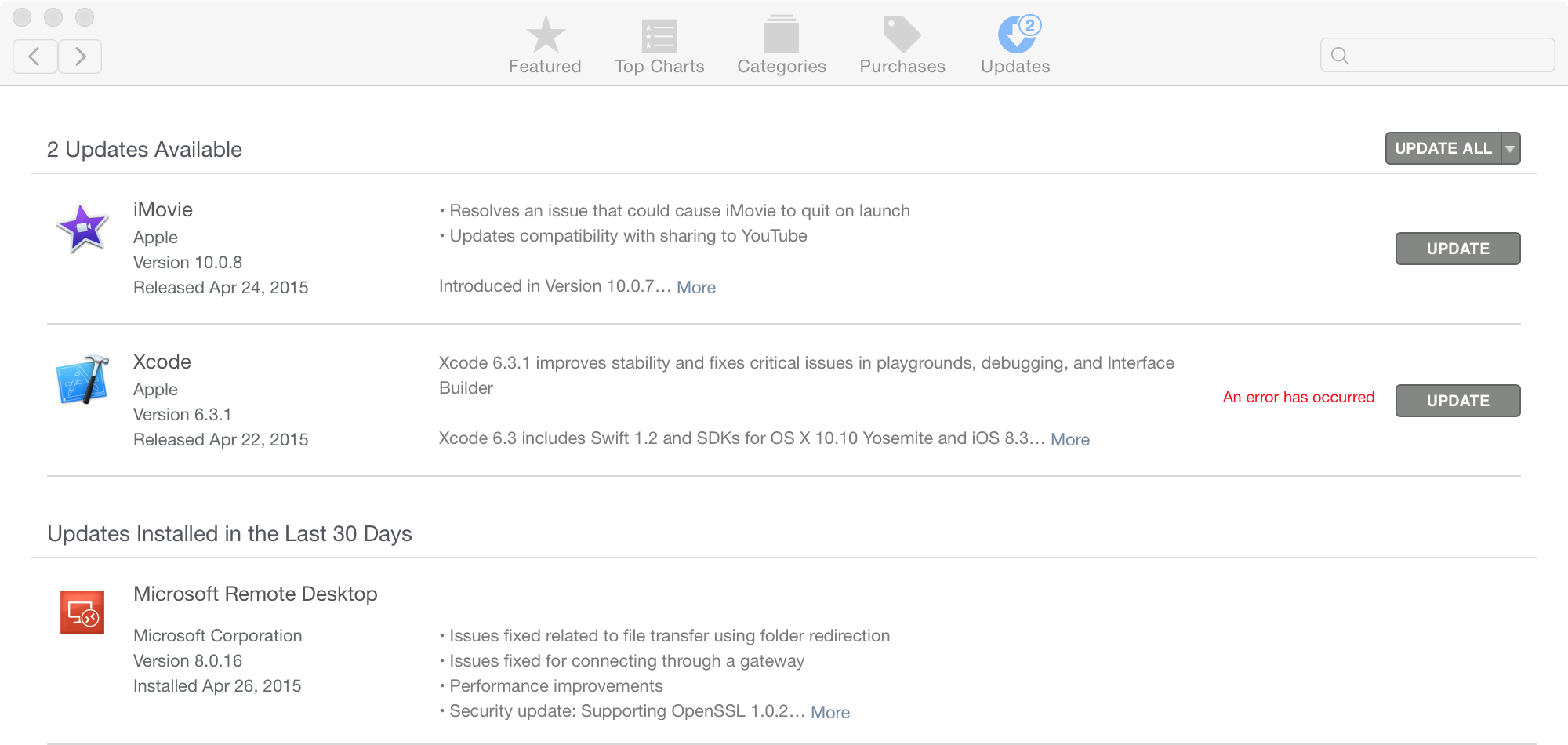 Solution
Any attempt to re-download corrupted application is very likely to fail. The fix is to delete entire App Store cache that is stored on our hard drive.
Openy any terminal application of your choice and type:
open $TMPDIR../C/
New Finder window will appear. Now find directory called com.apple.appstore. You can safely bin the entire directory. It will be recreated next time you open App Store.
Now you should be able to re-download corrupted application.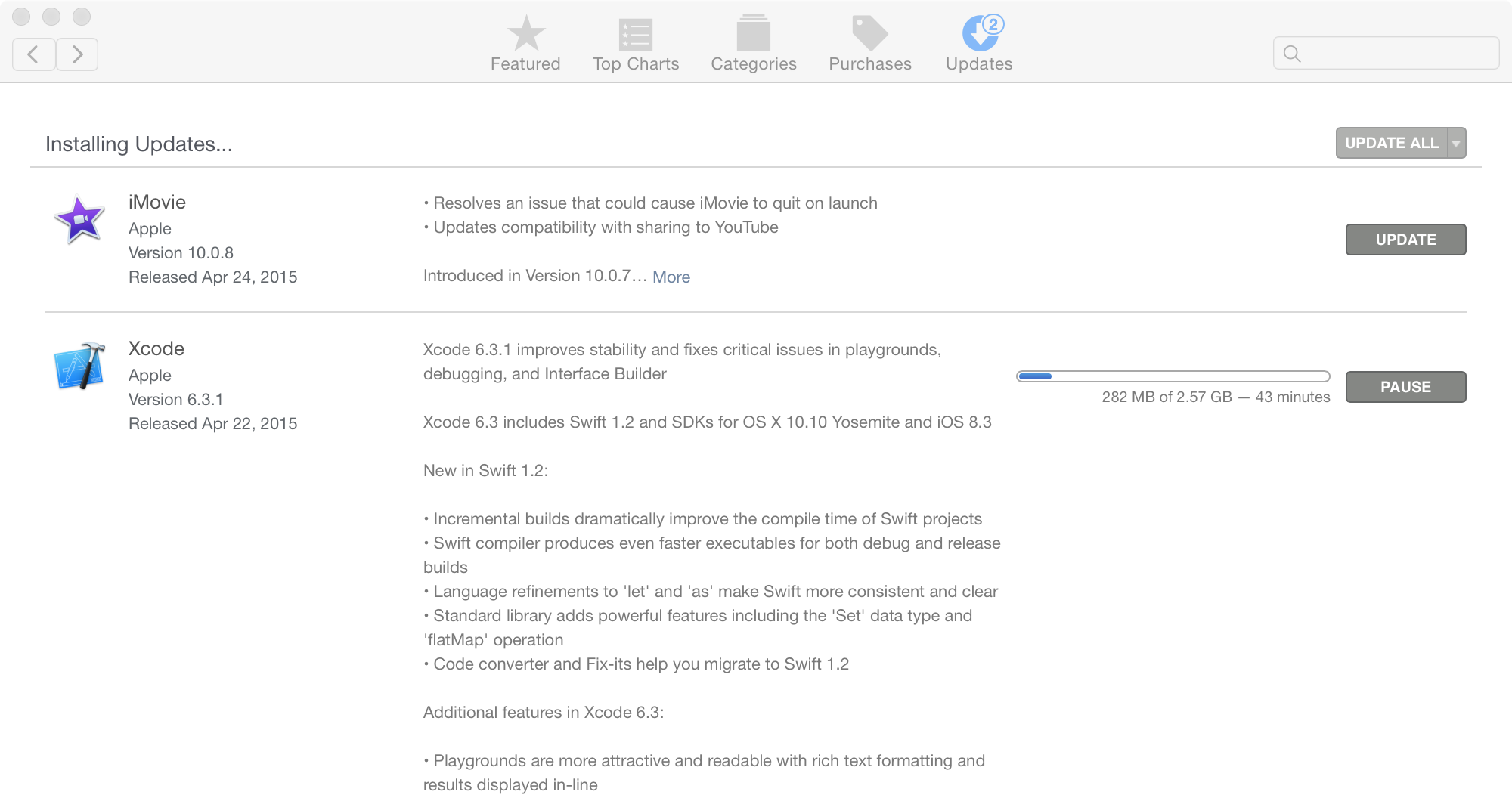 I hope you have found this article useful.